Satorify Gamification
Satorify.io, the earning and learning platform where members perform online tasks in exchange for cryptocurrency, continues to innovate and has just launched a new gamification experience for users of the site. Now, members can earn and play their way to awesome and valuable prizes and products instead of working only with crypto. And we're not just talking about trinkets for prizes. Satorify is giving away high-end electronics such as, smartphones, tablets, and smart watches. 
And this is just the beginning. New gamification details are ready to roll out in future releases. One feature that is coming soon is the ability for members to transfer CLM into the system to buy products or services at extremely discounted prices. Satorify.io plans to survey our users to see the types of products our members need or want the most. There is no end to the types of products and prizes our members will be able to receive at a disount.
The concept behind the new gamification system will be familiar to most users.
CLM Power

Members will continue to earn our internal cryptocurrency CLM by doing tasks and learning new skills, but instead of exchanging the tokens on an exchange right away, they will be able to move to higher earning levels by holding the CLM in their wallets. Higher levels unlock more chances to earn the prizes.
Your CLM just became more valuable – and more fun!
Chests

The number of Chests a member can open is determined by how many CLM they hold in their wallets. The more they hold, the more chances to open valuable Chests that contain either CLM or Cards for their Prize Collections (see below).
Card Collections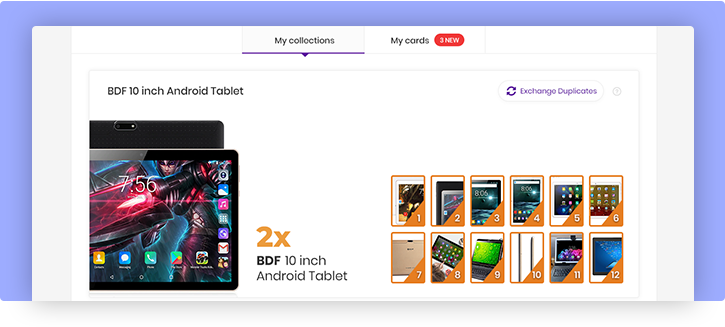 At the core of the new gaming system are the Card Collections. Prizes and products are awarded to the members who collect all 12 unique cards that belong to the Collection for that prize. Cards are randomly generated in the system adding a layer of luck to the game.
Earn cards, unlock awards, win prizes
Shop

The Shop is where members can exchange CLM for more Chests or to exchange duplicate Cards for a chance to collect that hard-to-get winning card that will complete your collection.
In phase 2 of the shop, members will be able to purchase CLM from an exchange and use them toward discounted products in our shop.
Active Time Awards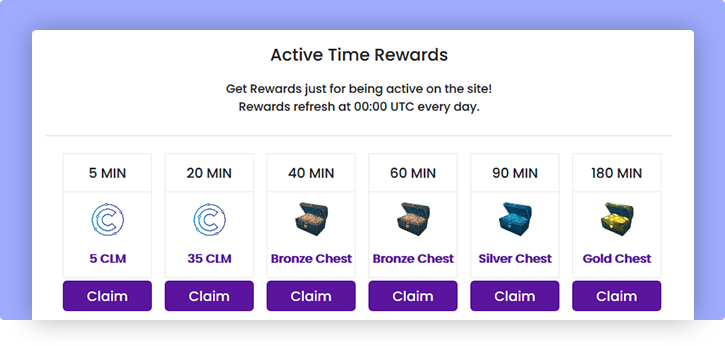 Our active time awards just got a steroid injection. Now you can earn CLM and Chests for chances to win more Cards just for being an active participant on the satorify.io site. The more activity you have on the site, the more awards you receive and the better chance you have to beat someone to the big prize.
Teams

Satorify.io launches Teams. Now you can build a team (minimum 3 members) with friends or family and unlock tasks and challenges only available to Teams. Being on a team can give you more CLM earning power and put you closer to your goals.
Milestone referrals

Share your unique referral link with your family or friends and Earn Big Rewards as in the Satorify.io referral system. Milestone City referral awards are also available when you refer members from your home city or country. Everybody from the Same City or Country Earns once the milestone is reached.
We hope you take a few moments to check out the all new gamification layer of the Satorify.io system and work and play hard on your way to big rewards.
Have fun!